A photo of popular crossdresser, Kinuthia showing of his camel*** has broken the internet as many fans were left in a state of shock.
The photo showing Kinuthia's camel*** came from a YouTube video. The star was doing an interview with popular YouTuber Eve Mungai on her show. The interview saw Kinuthia discuss a number of issues including his upbringing,
his time at school, his time as a content creator, and his sexuality.
Eve then asked how his mother reacts to him being a crossdresser, Kinuthia confidently noted that his mother is very much okay with the career path he has chosen. He noted that she even supported him when he dropped out of school to concentrate on content creation full-time.
According to Kinuthia his mother even buys him dresses when she is shopping for herself.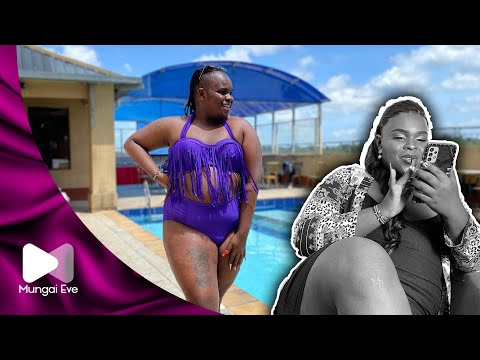 Kinuthia went on to explain that he only crossdresses for his skits on the Internet only. According to him the only other times he would crossdress in public is if he is dared or an interviewer requests him to come dressed in ladies' clothing.
He noted that most of the time he is just dressed normally.
Kinuthia added that fans should stop speculating about his dating life and his sexual orientation. He noted that they should wait to be told when the time is right. Eve went on to ask him about how he bundles online bullies to which he noted that
he just ignores their hate and moves on with his life.