Diamond Platnumz
is riding high with his new song WAAH! featuring Koffi Olomide. Kenyans have embraced the song and have helped
Diamond break the all-time YouTube views record
in 24-hours of any African artiste in history.
Read more:
Diamond And Koffi's 'WAAH' Dance Challenge Catches Fire!
The song has even birthed a new viral dance challenge which everyone is doing including Short n Sweet Kenyan dance star, Aggie the Dance Queen.
And while the WAAH video keeps racking up the views - over 4 million so far - one guy who is
not boarding is Kibera rapper Octopizzo
. Namba nane went to his Twitter handle to complain about the amount of love that Kenyans are showing to the Tanzanian Diamond and not our own Otile Brown.
Read also:
Otile Brown Teases New Music With Nigerian Reekado Banks
Octo cursed out Kenyan Diamond fans saying, "MFs [Motherf**kers] out here gassing Diamond but will not support Otile Brown. The Mediocrity on this platforms. Smh"
Octopizzo seems to not love his fellow African artistes prospering, choosing instead to split opinions by country. Ironically, his latest song featuring Idd Aziz is called Good Morning Africa.
Read also:
Octopizzo Brews New Beef With King Kaka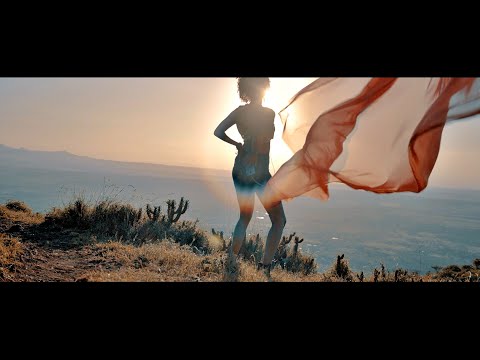 As much as Octopizzo has been a phenomenon who has elevated the Kenyan music scene in the last decade, and so to a hero of the Kibera slums, his fans didn't seem to agree with his most recent views about Diamond Platnumz.
Read also:
Octopizzo Is Local. I'm International - Khaligraph
One fan chided Octo by using his own words against him, "Glorifying mediocrity is in human nature why do you think people gas you up?" To which he responded defiantly, "Am not a type of human like you & being gassed up ain't my MO. So tafaZZali, hoo human nature yako jiekee!"
Another fan commented, "Even Otile Brown looks up to Diamond." And Octopizzo responded dismisively saying, "Bro sina time ya back and forth you heard what I said."
More fan comments defending Diamond kept coming:
"Boss, Otile Brown is not DIAMOND. Worlds apart in quality, delivery and public image. Get the difference. Thanks."
"Sasaa wewee... tulia , acha watu walike kitu wanataka bana ala. Mkiimba ujinga mna expect"
But others agreed with Octo's sentiments too:
"Funny how we don't embrace our own. MFs apa nikutegea msee afanye blunder they troll him/her."
"And majority of wasafi fans are Kenyans,,remove the Kenyan fan base ndo ujue iyo mraiya naona shieeeeet."
It seems like rapper Octopizzo lives for the beef. In the past couple of months he has found himself on almost everybody's wrong side including fellow musicians Khaligraph Jones, Gengetone crew Ethic, and King Kaka.
After King Kaka posted a photo of Octopizzo, Khaligraph Jones and himself asking them not to lose sight of where they have come from based on the recent feud the two had.
Octopizzo did not take Kaka's post lightly
and he was forced to react.
"I have many photos that are clean, don't post another horrible photo of me like that. You are making my drip look like yours. that drip is expensive my friend."
In August 'Nikubaya' rapper LW Breeder posted online that
Octopizzo raided his residence accompanied by three armed men
because of something he posted that Octo did not like. LW said that Octo and the men took his phone and deleted a post on Instagram and posted their own apology to Octopizzo
.
Read next:

Alicia Keys Praises Diamond
Diamond Misses Tanasha Donna's Son
All The Men Tanasha Donna Previously Dated