Popular YouTuber, Kabi Wajesus has chosen to reveal the identity of the daughter he fathered with his cousin.
Read Next:
From Grace To Grass
The star took to his YouTube page to introduce his daughter,
Abby Wajesus, to his fans. In a video titled
MEET ABBY WA KABI WAJESUS,
Kabi showed the young girl having fun in the presence of her father; who had previously refused to take responsibility for the child.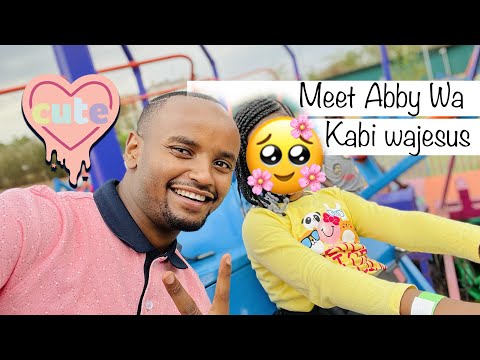 Stay tuned for more information on the situation.

(update)
Kabi noted that they were welcoming her daughter,
who he nicknamed Abby Wa Kabi Wajesu, to their online universe. The star proceeded to create an Instagram page for his daughter, which at the time of writing has already gotten over 9k followers.
Dotty went on to say that when it comes to Abby, all
Kabi Wajesus does is pretend on social media.
She also said that Kabi doesn't pull his weight when it comes to co-parenting, since he hasn't done much to support Abby's schooling.

Main image credit: Instagram