It has only been a few days since former Churchill show comedian Nasra Yusuf broke the news that she and her husband Director Rashid are no longer together.
The comedian had an interview with Mungai Eve where she revealed that there was more to the breakup than what met the eye. In the interview, Nasra revealed that she has not spoken with her father for close to two years because of her husband.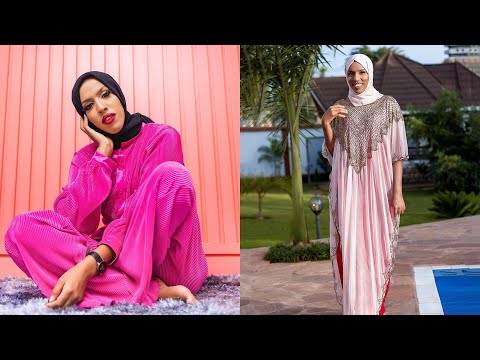 She went further to explain that her father was initially against their relationship but she went on and married Director Rashid anyway. For that reason, they haven't talked for nearly two years.
When asked if they talked after the breakup Nasra said that she has not yet found the courage to face her father ever since. She also says she is afraid her father will reject her once she tries going to meet him.
In her break-up post, Nasra admitted that she was
in denial about the end of the relationship
and dished that she had sacrificed a lot to make it work- including cutting ties with her own family members.
Read more:
Metro Man Outshines Kane & Saka At England Vs USA Game
Here's the full post from Nasra:
"So yes i am single…Anyone that knows me, knows that i fought for that relationship.I lost touch with family because of it,i lost myself and my career because of it,i lost friends because of it,i got constant critisism from my community because of it but i was still willing to make it work even though the roots of our problems were the same year in year out for 5 years.

Moving on hasn't been easy on me,i had very extremely low moments,i cried myself to sleep,i broke down several times infront of friends strangers,i was in denial,i had so much regret,but i finally accepted that it was time to close that chapter i went through all the stages of grief and were it not for my mom,sister and friends,i would have sunk even deeper, so thank you guys for walking with me during this hard period..
I sincerely wish Director Rashid the best life has to offer,you are an incredible human being,you deserve to be happy and you also deserve someone better..may Allah open doors for you and may you never lack amin🙏🙏

Sasa ni kurudi soko!!!…wacoast tushamalizana😂,i think i'll come back home,somali men its your time to shock me🤣🤣in fact lets meet at diamond plaza 2 for modesty fashion show on the 10th dec mnispoil na love🥰❤️hassan gantaal will be performing!!!mc jessy will be hosting,all your favourite celebs will be in the building!!..(this event is part of my healing journey,come one come all and support me in making it a success🙏)"