It seems like Mama Dangote,
Diamond Platnumz
' mother has made some overtures towards Hamisa Mobetto albeit through technology -she liked a photo of Hamisa Mobetto's that featured her modelling an outfit.
For the longest time,
Hamisa Mobetto
has been on the outs as far as Mama Dangote is concerned. Diamond's mother has gone out of her way to completely ignore not just her but her grandson too. And the fans and followers have noticed this too.
At one point, things had gotten so bad that Hamisa put out a song in which she documented the alleged mistreatment she received at the hands of the matriarch of the Dangote household as well as her daughter, Diamond Platnumz' sister, Esma Dangote.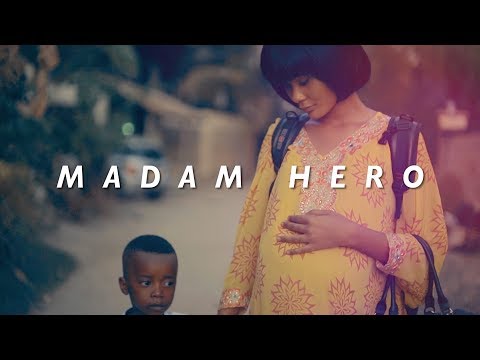 Read more:
I Hate Both Hamisa Mobetto And Tanasha Donna" Diamond's Close Friend Confesses
Even during Hamisa Mobetto's son, Dylan's birthday, Mama Dangote who also goes by the names Sandra Michaels and Sanura Dangote has often refused to acknowledge the young one. Things got to the point where her fans have questioned her over this blatant favouritism. However, Esma Dangote came out to respond and alleviate the concern by not only celebrating Dylan but claiming him as a member of their family even as
Diamond too eventually celebrated his second son's birthday
.
So you can imagine how much of a refreshing change of pace it is when we see her embrace Hamisa Mobetto regardless of how insignificant the gesture might seem to some. After all, there is a child involved and he is innocent in everything that transpired while his mother was still pregnant with him and even the circumstances surrounding his conception. One little step for man, one giant leap for the Naseeb/ Dangote family.
For some exposition, allow me to explain to you just where the issues between Mama Dangote and Hamisa first sparked. Everything started when
Diamond Platnumz
began cheating on his then-wife, Zari Hassan with Mama Dylan. The illicit couple carried on with their very public affair in a very disrespectful way.
Read more:
Diamond Platnumz At It Again
Hamisa Mobetto would post Snapchat photos of herself in Zari's marital bed as well as photos of herself wearing
Diamond Platnumz' clothes
. It was as if she were using the very affair itself as a cudgel against her Ugandan counterpart. Naturally, Zari was gutted. And she had a very special relationship with Diamond's mother so she took exception to this kind of behaviour and she was enraged when Zari's pain finally registered.
It was also an issue that when Diamond would go home to visit his mother, he would request Hamisa to sneak into his bedroom and she would oblige and spend the night under his mother's roof, something that is considered anathema culturally.
There are some who say that the like could have been accidental but we here at
Kelebrity
believe in looking at things from a positive light and we feel that this might be the first step towards Dylan finally being fully embraced by his father and his family.
Na enyewe hii maisha haitaki makasiriko. Watu hukosana an pia wanarudiana.


For more hot entertainment content,
click here
.