What's the difference between the Kenyan Gospel music now and then? Well, according to legendary Gospel artist Esther Wahome, there will always be jokers and serious people in the industry.
Read more:
How the cheating scandal messed DJ Mo
The graceful singer gained major fame when her hit song Kuna Dawa dropped in 2014. The song went on to top both Gospel and secular music charts, even becoming a popular club hit.
Her fame became so big that she appeared on billboards as the face of different brands. Once she drew major controversy when she became the face of the non-alcoholic brand of Guinness which was known as Malta Guinness. Fans and industry people alike criticized her for associating with an alcoholic company.
Read more:
Fired for leaking Nudes? Pressure On DJ Mo To Confirm State At NTV
But times have changed dramatically for the industry since then. More young and
controversial Gospel artistes like Willy Paul
, Bahati and
Ringtone
appeared on the scene filling gossip newspapers with their constant antics which made Esther's short stint with Guinness look like a walk in the park.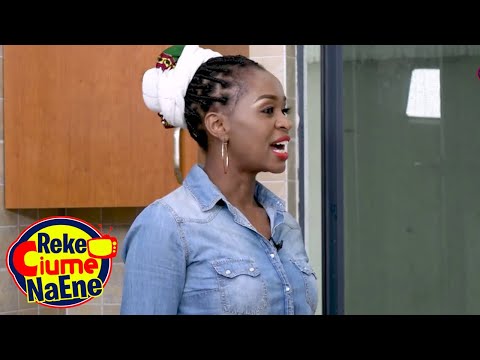 Speaking specifically about the modern crop of Gospel musicians, Esther observed on a recent YouTube interview, "These days there are very wayward and very shaky young Gospel artistes. Some of them don't have principles and you know Gospel is governed by principles which are in the Bible."
Read also:
Kambua Mathu, Marriage, Fashion & Controversy
Who can forget the major scandal involving Gospel singer Hope Kid, producer DK Kwenye Beat where they lured a young girl from Nakuru to Nairobi for a threesome. For such instances, Esther mentions that, "There are also those who sing to become big and famous. Now those are wrong entrances into the Gospel music."
When appearing on a separate interview on NTV show The Wicked Edition, the host Dr. King'ori read out this quote from a Nairobi News article to Esther: "Kenyan Gospel music industry has moved from being noble, upright and honourable [from] the days of Reuben Kigame, Mary Atieno and Esther Wahome, to become one of the most scandalous and shameful industry's we have in this country.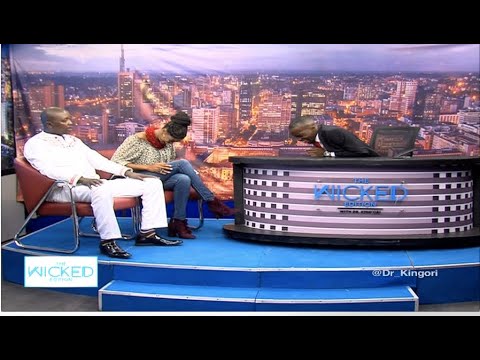 She responded to the quote by saying, "It is people who have changed, the Gospel has not changed." She also blamed the industry's dark turn to a cartel that took control of Kenya's Gospel music by wanting to create "music that doesn't make any sense", so as to entertain rather than minister the Gospel.
Read also:
Is DJ Mo's Side Chick Stalking Size 8?
But she still has hope for the industry: "Still we have people like Mercy Masika who are doing exemplary good, so you can't just group everyone." She also mentioned her pride at another artiste, Jimmy Gait, who she mentored and even let sleep at her home when he was coming up into the industry.
Esther took a hiatus from the industry for a few years after getting diagnosed with depression. She also took time to go and get her honorary doctorate degree from the Breakthrough International Bible University in the USA.
Read also:
"Mtu Anakulia Sahani Ya 50 Bob" Xtian Dela Calls Ringtone A Broke Thief
These days, Esther is a happy mother raising her special needs child who was born with mild autism. She is also beginning to make new music, but that doesn't stop her from reflecting on her legacy.
Asked whether she thinks she has gotten the recognition she deserves for her contribution to the burgeoning Gospel music industry, she said, "I think our culture is wanting when it comes to appreciating our own if you compare to countries like Tanzania and Nigeria. They love themselves even if they speak broken English."
Read next:
Why DJ Mo Was Right in Cheating on Size 8 - Maverick Aoko
Who's The New Bombshell With Willy Paul?