Just as Eric Omondi landed from his comedy tour of Egypt, the whole Fenty Beauty fashion scandal was blowing up. The comedian who had just gotten a tour of the Biblical Mount Sinai was inspired to once again remind Kenyan artists and influencers of the gospel he has been spreading for the last one year: Thou shall not influence for free.
Also read:
Kenyans Mercilessly Roast Celeb Outfits At Fenty Launch
Eric noted the criticism of the underwhelming fashion choices at the Kenya launch of Rihanna's Fenty brand. And his take was that the attendees didn't put enough effort because
they were "unpaid and hungry."
"Hawakuvaa, ama hawakurepresent juu hawakulipwa. You see when someone leaves the house- pengine hajalipa rent, hajakula, ako na stress zake na anaenda Fenty. Hajalipwa ata hiyo Fenty. You can only use money to shine."

"The people who went to Fenty should act as an example. That should be the last event we go [for free] because we want to be associated with Rihanna."
Read more:
Nikita Kering Lands Huge Deal With Rihanna's Fenty Line
Mariaaaa
One of the people who caught a lot of flack for their dress choice was Maria actress Yasmin Said. Yasmin was hilariously called the "skin tainyo girl" by
tiktoker Shorn Arwa
who went viral for roasting the Fenty launch outfits.
Yasmin went on the Even Mungai's show to clarify that the "skin tainyo" outfit that was trolled so much was not even her evening event for the launch, rather it was an earlier outfit when she was performing a hosting gig at a Linton's store.
Also read:
Best Dressed Kenyan Celebrities At L'Oréal Kenya Launch (Photo)
She later posted her evening gown which she wore to the Fenty Launch red carpet. "Get your facts right," is what she had to tell the trolls.
Also addressing Eric Omondi's criticism of doing unpaid influencing for the Fenty launch, she had this to say:
"People who are talking, it's not like they have not done that [free influencing]. If people were paid or not, that's somebody's business. You don't budge into somebody's business like that."

"At the end of the day, if you don't pay somebody's bills. Haumlishi, haumvishi, mbona inakuuma?"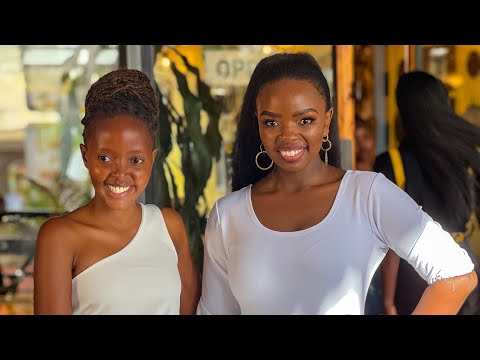 Read more:
'People Took Opportunity To Be Rude': Wabosha Blasts Trolls
Fenty fallout
Some of the influencers who attended the Fenty launch are already coming out to defend their fashion faux pas. Popular actress, media personality and content creator
Foi Karanja Wambui has asked Kenyans to forgive her
for letting them down. And
Wabosha Maxine defended her choice
of a boring peplum dress by saying that she's less of a fashionista and more of a makeup girl.
Wabosha appeared on the Eve Mungai channel where she was asked again about her infamous peplumgate and the fallout from the incident.
"Anytime I've been bashed on social media or there's trolls involved, that's usually my stepping stone to the next stage".