Almost two years since she burst onto the scene after sharing a list of celebrity men she had bedded- including footballer Victor Wanyama- then featuring in Eric Omondi's reality show Wife Material, Tiffany Shakilla has once again reunited with the comedian on screen.
Read more:
Andrew Kibe Blasts Kamene Goro For Constantly Posting Her Boyfriend (Video)
Shakilla became a fan favourite in the Wife Material show, mostly because of the drama she added to it. At one point, it was even rumoured that she got
pregnant for Eric
.
And now after a long hiatus from public life, Shakilla is making a comeback. And yes, she has a lot to get off her chest. She appeared on the first episode of Eric Omondi's new talk show Divalicious. Eric hosts the show as his cross-dressing, fierce persona Divalicious- and it is pure scenes.
Read more:
Bien Got His First Car Because Of This Female Celeb
The two start with a pissing contest over who is the queen, as they compare their boobs, butts and flat tummys. Divalicious then makes fun of Shakilla's Luhya name which Shakilla says is at least better than Shikwekwe. Keen observers will note Shakilla's subliminal shade towards Vera Sidika as they'll know that Shikwekwe is Vera's middle name.
Up next in her socialite take downs, Shakilla goes for Mishi Dorah who is in deep legal trouble currently. When Divalicious brings up Mishi, Shakilla snaps back at her over just the mention of the name- calling Mishi a tier two socialite and not in her league.
Read more:
Another Man Claims He Was With Mrs. Simple Boy
"Mishi Dorah is not among us... stop mentioning cockroaches in this show. Who is Mishi Dorah? Why are you mentioning her here? She's everything bad- from her make up, her hair, her talk, her looks, her shadow- is bad. Yeah! And she's gone, we left her. We're on the currents. We're on Amber Rays, we're in Shakillas, we're in Divalicious. So f**k it, let's continue with something else other than those cockroaches."
Read more:
Abel Mutua Narrates Tough Challenges He Faced After Becoming A Father At 23 (Video)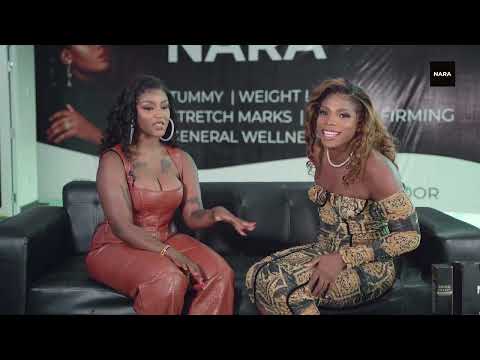 Read more:
Colonel Mustafa Badly Exposes Ex-Girlfriend Noti Flow On Live TV (Video)
"I'm Dating Several Men!"
Shakilla recently dished on her love life. The self-proclaimed queen of the streets divulged that she is currently
dating several men
because one man can't meet all her needs.
Speaking during a recent interview with Eve Mungai, the 20-year-old lass noted that the more men a lady has the better. "I'm in many relationships. Imagine if one guy makes you happy how will like ten guys make you? Have you ever thought about that?" she posed.
Read more:
Khaligraph Jones Wins Best Male Rap Act at EA Entertainment Awards
She also responded to claims that she had been
evicted from her apartment
in Kilimani after she failed to pay her rent. According to Shakilla, the video that went viral on social media was old and was a ploy by her detractors to soil her name.