We laughed, we danced, we cried. Eric Omondi's reality show Wife Material kept us glued to the comedian's drama-filled wife search over the last one month.
Read more:
Tanasha Finds True Love Beyond Diamond
But now, Eric Omondi has come forward to reveal that it was all just for TV and none of the show was reality. He admits that used Wife Material as a way to promote his new studios.
"We did this show to give you just a small taste of what BIG TYME ENTERTAINMENT and ERIC OMONDI STUDIOS has in store for you."
For his reality show, Eric had managed to pick
9 of the hottest
eligible bachelorettes in the country and stick them all into one house to fight it out for his heart.
Also read:
Eric Omondi Fires Back At Avril
Finally, it was
Carol Kamweru
of the all-girl music group Band Beca who was picked as the winner and Mrs. Omondi to be. The pair even 'wedded' in a private ceremony which was crashed by another
angry contestant, Shakilla
.
The full wedding video went on to trend number 1 on YouTube for the past one week, getting watched over 500,000 times.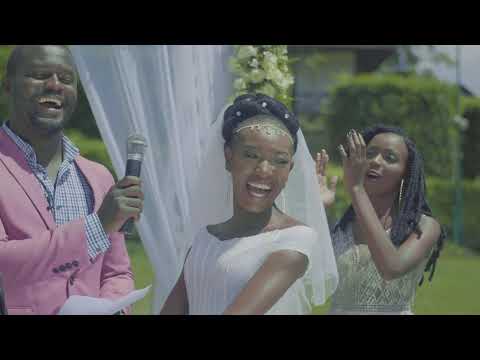 On his Instagram post, Eric addresses recent accusations by one of the cast members,
Shila, who accused Eric
of using the 9 girls and not paying them for their appearance on the show.
Also read:
Sex And Light Skin- Nadia Confesses Demands Of Fame
He defends himself by saying that his show has given a platform to the girls to get into the entertainment industry.
"Wife Material has managed to launch the careers of [Shakilla, Shazzy and Mwikali] and brought forth the re birth of @bandbeca... and introduced us to 9 Amazingly beautiful Women with soo much potential."