An upcoming rapper has caused drama after coming out to claim that Stevo Simple Boy stole his girlfriend. The rapper called Rapdon has been posting online insisting that Stevo's new fiance is his evr since the famous proposal video popped up online.
Read more:
Meet Mrs. Simple Boy, Jenny
He even posted receipts, providing pictures and TikTok videos of him and Mrs. Simple Boy looking intimate.
Read more:
Tingiza Mti? Woman Attempts To Grab Wajackoyah's Jewels
Speaking in an interview with YouTube host Mercy Ahmed, Rapdon had this to say when asked about his recent claims, "There's these videos we make for TikTok, tulikuwa tuna make na yeye. Tume make several. So I used to post. So all of a sudden, ika happen that aka get engaged na Stevo. But alnitoka, alinitoka kidogo."
Read more:
Naughty! Anerlisa Shares Saucy Plans For The Weekend
He also spoke about the moment he saw the proposal video for the first time saying, "Vile watu waliona hiyo video ndiyo watu wakaanza kuniuliza- huyu si ni ule? Sijui nijibu ama nisijibu. Wacha yeye mwenyewe siku moja atajibu."
Rapdon ended the conversation by admitting his loss and saying that he is ready to move on.
Read more:
Sauti Sol Drop A New Girl Anthem, "Girls On Top"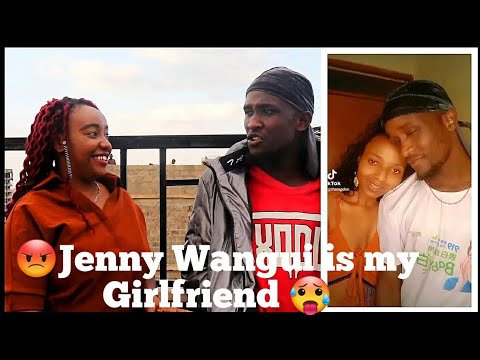 Read more:
Unrecognizable! Yummy Mummy's Adorable TBT Pic
The proposal video posted by Stevo on his page shows him sharply dressed and going down on one knee asking the pretty lass to marry him. But notably, many people do not believe that the singer is off the market. They think that it's just a publicity stunt to promote an upcoming video.
Read more:
Akuku Danger Responds After Sandra Dacha Publicly Begged Him To Impregnate Her

"Kamene amebeba ngongingo. Kamene mimi nimedata kwako, njoo kwa Stevo Simple Boy nitakupatia mapenzi simple simple na mambo yatakuwa welo welo" Stivo stated.


The singer seemed to poke fun at Mombasa-based mix master DJ Bonez, who has been in a relationship with Kamene for a while now, referring to him as a boneless singer.

"Nimeskia mtu wako hana mifupa, Kamene wachana an mtu hana mifupa, njoo kwangu me niko an mifupa," he added.