Chaos ensued Sunday evening at the launch of Size 8 new album after a confrontation rose between
Dj Mo's size 8 husband
and the controversial gospel artist Ringtone Apoko.
In a video making rounds on social media, Ringtone is seen being dragged out of the event by furious Dj Mo and security guards. According to Dj Mo Ringtone only went to the event to clout chase and take advantage of the event to pull attention to himself.
This is what went down; As the launch was in progress Pastors were called on stage to go and pray and dedicate the album, and Ringtone being
Ringtone,
went to the stage as well only to be asked to step down as he was not a pastor.
The artist took things personally and called the media to throw tantrums as the event was going on, now that's where the Dj drew the line. In a quick succession of events, Ringtone was thrown out of the building and the event went on as it was planned.
According to Ringtone, he has all the anointing like pastors and that's why he deserved to be in that stage praying for size 8.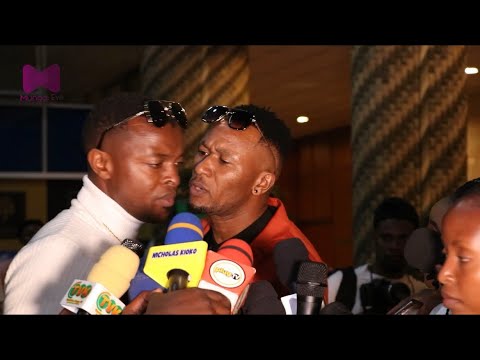 In an interview that the DJ gave the
journalists
later after the interview, he said he had to do what had to be done to protect his wife's event. He further insisted that Ringtone was on clout chasing mission and did not respect their boundaries.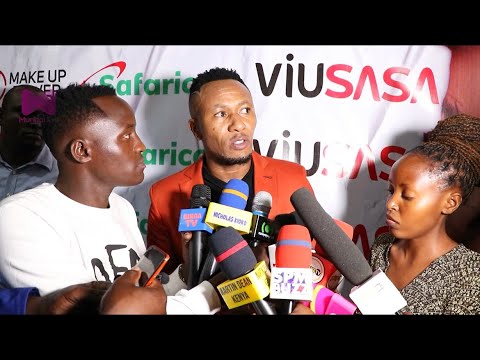 Ringtone has also found himself on the receiving end in the past after he was roughed up by guards at the Jubilee Christian Church (JCC) when he went there with placards announcing he is looking for a wife.
On a separate event, he was arrested for placing placards at the entrance o the Cooperative University still looking for a wife. The institution had him arrested for causing disturbance and confusion at the premises.
Ringtone has walked to the streets several times with placards that advertised his need for a wife, which he hasn't found yet.
The musician has been at loggerheads with countless gospel artists and former gospel artists for years. His most frequent nemeses are
Wily Paul
and
Bahati
whom he has been accusing of insincerity in their music.
The two however hardly pay attention to Ringtone as many see him as just a clout chaser who has perfected the art.
After all these incidents, we can conclude that the Zoea kupigwa mawe hitmaker has mastered the art of chasing clout, and perhaps Dj Mo was justified to do what he did.
What are your thoughts on Apoko's latest incident with the Murayas?