Everybody loves
Mejja
. Well except Wasafi Records, apparently. The Gengetone rapper is on a hot streak in 2020 and has almost single-handedly provided us with soundtracks to this pandemic year with feel-good hits like Utawezana, Kalale, and Lewa.
Read more:
Mejja Shares Why Gengetone Aristes Were Chased Away from Kiss FM
In a recent interview, Mejja has revealed that he turned down an offer from Diamond Platnumz's Wasafi Records. The reason for that? They asked with madharau.
Speaking to the Sunday Nation's Buzz, Mejja revealed that the way a representative of the popular Tanzanian outfit approached him for a collaboration mad it seem like they were about to do him a huge favour.
"Juzi nilipigiwa simu na Tuva juu nilikataa kufanya ngoma na watu wa Wasafi. Lakini nilifeel tu kama whoever aliniapproach Instagram alikuja na aspect that ananifanyia favour," said Mejja.
Read also:
Gengetone Artistes Chased From Kiss FM After Going Without Mejja
Talking about working with Diamond in the future, he said that he would love to do it in the future but only in a respectful manner. He told the Buzz, "Music is my work and I don't attach emotions to it... if Diamond is willing to work with me, I would definitely love that. I won't even think of charging him."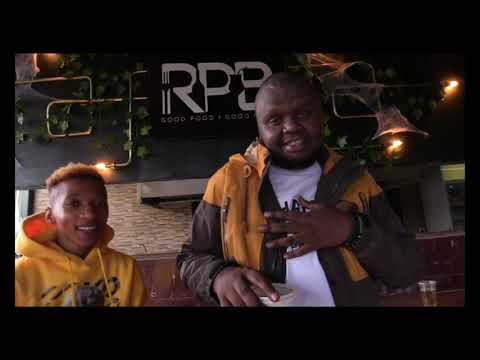 Continuing his endless release of music this year, Mejja yesterday dropped a new video for the Trio Cheza Kama Wewe Remix. The Trio Mio song also features an ensemble of some of the hottest Gengetone artists, including Exray of the Boondocks Gang and Nellythegoon of Ochungulo Family.
Mejja's 2020 return to a solo career after a successful run as part of The Kansoul skyrocketed with the April release of his collab with Femi One, Utawezana. With the
help of Tik Tok star Azziad
, the song went viral and became the most recognizable tune of the pandemic era. The song is already nearing 10 million views on YouTube.
Read also:
Azziad's Bikini Photo Leaves Men Drooling
We can only imagine how a Mejja and Diamond Platnumz collaboration would shake the East African music scene to its core. Only if Wasafi and their star Diamond aka Chibu Dangote can behave and be humble before Kenya's own chief Bazu.
Read next:
Mejja Accused of Allegedly Conning Someone