Hawajawai patana. Meeting ilikuwa tu mimi na Bahati. Huwezi force issue. Huwezi force kitu yoyote. Unaona pia mimi sikufanya out of pressure ama sijui nafanyiwa nini. Mimi nilikaa tu chini nikaona inakuwa too much.

Ilikifika point ikakuwa too much. Ikatoka from the industry issue. Ikaingia to personal issue, family issue. Ikaanza kunikwaza sana. Na yeye pia niko sure side yake ilikuwa pia ina mkwaza. Ikatoka hapo ikaingia kwa watoto. Sasa hapo ndio sasa niliona hii inakuwa too much. Matusi kila mahali mpaka kwa watoto wana compare, wa huyu ni handsome wako sijui anakaa sura mbaya.
According to word on the street, apparently, Nimo wanted to have a food stand in one of Bhati's events, and Diana too,
wanted to have something similar. Of course, Bahati had to choose his wife so it is alleged that he threw Nimo out. Mr. Seed in an old interview revealed that Bahati disrespected his wife and what followed is him leaving EMB records.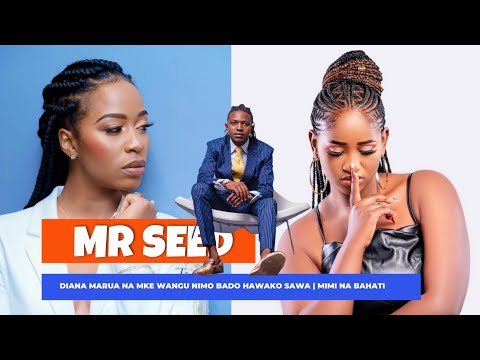 We really hope that Diana and Nimo would reconcile soon. Just the way their husbands did, you know!
The two are both amazing moms and can you imagine if Nimo, Mr. Seed, and Bahati could work together on a song and probably have Diana as the vixen (now that she can't sing) I am pretty sure that would be the video of the year, the song aside. These two used to be the best of friends! Do you remember the photo where Diana was holding Nimo's baby bump? Man how we miss that friendship! These two were making us feeling all jelly every time they stepped together serving us with friendship goals. May they reconcile soon!