Diamond Platnumz's YouTube channel has been hacked and the alleged reason why has been. The popular account is currently missing on YouTube and this is after it was announced recently that the artist was the first African musician to reach 1 billion views on the channel.
According to the YouTube host Vincent Mboya,
the Bongo superstar
's account was deleted for going against YouTube's community guidelines.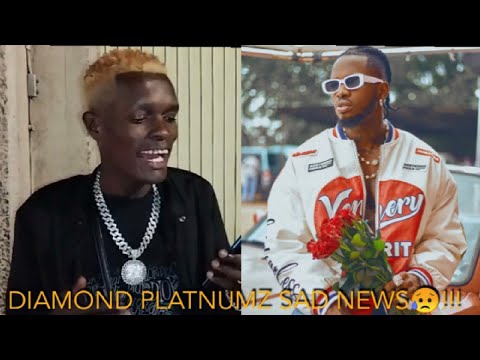 Mboya noted that Diamond's account was hacked
by a group of people who went live on his account to talk about things that YouTube does not permit. Mboya further noted that these were the same people that hacked Citizen TV and Diana Marua's account and got them deleted as well.
The only silver lining is that both Citizen and
Diana Marua
have since gotten control of their accounts and this would mean that Simba shouldn't be too concerned with what has happened. Even though Diamond is yet to speak on the issue we are sure he must be angry as his YouTube channel is a great source of pride for him.
As earlier mentioned, Diamond recently celebrated reaching 1 billion views on YouTube with an interview on Sky News while in London to launch his FOA EP.
Diamond
made this big revelation on his Instagram Stories whereby he shared the entire interview with his millions of followers. The basis of the interview was the fact that Diamond is the first African artist to reach 1 billion views on YouTube since joining the video streaming app in 2011.
Speaking on the fete, Diamond noted that he felt good to have reached the billion mark, he also noted that it also made him privileged and honored to have achieved such a major task. Simba, as he is often referred to, also noted that the achievement was truly a blessing for him.
Apart from that great fete, Diamond also discussed the launch of
his latest project FOA (First Of All)
a recently launched EP that has received generally positive reviews from critics and fans alike for its creativity and content.
During the interview, Diamond discussed his EP to great lengths and described exactly what it meant to him. He noted that the project was meant to give fans and music lovers a feel-good factor when they listened to it as according to him it is a "sweet" project and it would make everyone feel love if they were to listen to it.