Legendary songstress Avril has revealed that she and Marya were never friends as many Kenyan music fans thought during the early 2000s.
Read Next: Avril Clarifies Statement She Made About Her Death
Most Kenyan music fans (back in the day) were in awe of the relationship Avril and Marya portrayed ever since they released their collaborative hit track titled Chokoza. As the tune entertained, the relationship they seemed to have had given many of us hope of finding a real friend in the near future.
Well, we are sorry to inform you that the relationship was only in fans' heads. Avril revealed all this during an interview on Eve Mungai's popular YouTube page during an interview.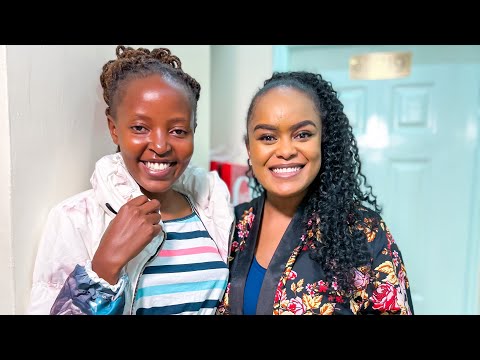 Eve asked the singer whether she still kept in touch with her former collaborator. We (just like you perhaps) were expecting Avril to say yes. Her answer caught us unawares when she noted that they have not talked to each other for quite a number of years.


Read Also: J Blessing Accussed Of Cheating On Avril With Isha
According to Avril, they were never really friends, but rather they were colleagues as they both used to work for the same record label. The two queens used to work for one of the biggest (if not the biggest) record labels in Kenya at the time which was called Ogopa.

Avril noted that once their contracts run out at Ogopa the two of them tried to keep in touch but they drifted away from each as life simply got in the way.
Avril also took the time to clear up a statement she made recently concerning death. While interviewing the legendary singer, Eve asked her what she meant when she was talking about dying on social media following her song not doing well on YouTube.
She further noted that fans celebrate and listen to their favorite artist's music more when they are finally laid to rest. She noted that this would not be any different when it comes to her. She further noted that she was not hoping to die just because her song wasn't doing well but rather just recapping how she sees fans acting.
All this drama came after the song in question failed to get even a thousand views even after 8 hours. this was highlighted by Nimrod Nick who posted on his social media asking Kenyans why they are not feeling her music.

Main Image Credit uhondo254