Popular songstress Avril is still talking about her death in a bid to clarify an ambiguous statement she shared on social media that had netizens talking.
Read Next: Avril Laments Over Music Video
Avril made this revelation while doing an interview with Eve Mungai on her YouTube show. While interviewing the legendary singer, Eve asked her what she meant when she was talking about dying on social media following her song not doing well on YouTube.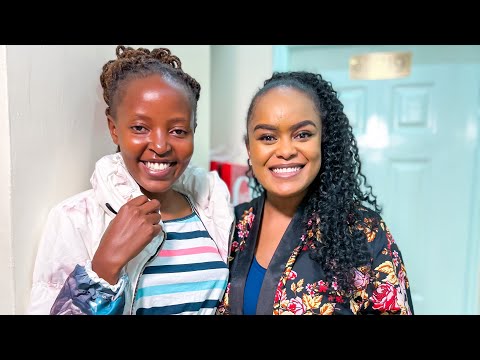 She further noted that fans celebrate and listen to their favorite artist's music more when they are finally laid to rest. She noted that this would not be any different when it comes to her. She further noted that she was not hoping to die just because her song wasn't doing well but rather just recapping how she sees fans acting.
All this drama came after the song in question failed to get even a thousand views even after 8 hours. this was highlighted by Nimrod Nick who posted on his social media asking Kenyans why they are not feeling her music.

Read Also: Check out Avril's mansion and new luxury car.
"Don't worry the songs I've done over time will trend at least for a while, maybe even get love. Never worry. Thanks for the post, the mockery, and the love."
The song in question is called Danger of Avril featuring Brandy Maina. The song, which is an Amapiano song (a genre popular in South Africa) might have not garnered more views because of the genre she chose to share with her Kenyan audience.


The reason this is concerning is that Avril has been a big name in the entertainment industry for years. Avril further noted during the interview that she understands that her music is not as popular as it used to be.


Read Also: Eric Omondi Fires Back At Avril


She, however, noted that she is extremely thankful to her fans as they always support her whether her music is popular or not. She noted that her latest project got over 2 million streams on Boomplay so to her she noted that her fans must be supporting her.

Main Image Credit Instagram