Andrew Kibe has come to the defense of Carol Katrue after the altercation they had with Oga Obinna earlier and as you may imagine he has come at Obinna with full force.


In a video that the former Kiss presenter has posted on his Youtube channel, Kibe has sided with Carol on the issue regarding Miracle Baby's neglect of the baby mama and avoiding to take responsibility.
Kibe has said that since the lady had been given the money to take the after pills she should not go accusing Miracle baby of neglecting the child. In fact, he was suggesting that men should have the after pills in their houses to give ladies after they have been with them since a lot of ladies are using children to trap men for financial gains or marriage.


While addressing Obinna, Kibe said he is a true idiot. He further faulted him, saying he was fooled by Tasha, Miracle baby's baby mama to believe that she is struggling yet she has her makeup, her hair, and nails all well done.
Tasha had come to call out Miracle Baby for abandoning her and her child by not sending them any upkeep money. On the other hand, Carol who is the current Miracle baby girlfriend argued that Tasha's child does not belong to Miracle baby since Tasha had been going out with other men even when she was with Miracle Baby.


Weighing in on the matter Kibe said that you can't just believe a woman when she says she is pregnant for you since you do not know who else she has been with before.


According to Kibe Tasha was lying to Obinna and she was exploiting the camera moment to reap from Miracle baby who apparently is not feeling well.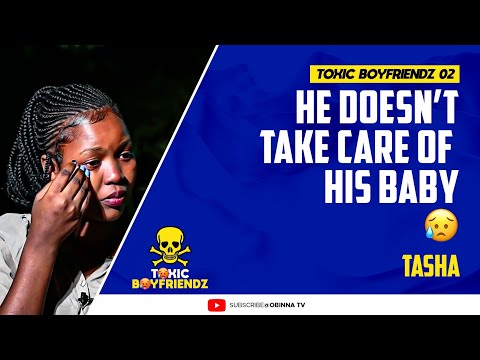 This was revealed by his girlfriend Carol that he is under medication after a surgery he had a few months ago.


The rivalry between Kibe and Obinna is deep-rooted. In the past, Kibe has put Obinna on blast for having feminine characters. This was as a reaction to a video Obinna had posted earlier on his Instagram crossdressed.


The content creator further suggested that Obinna could be a member of the LGBTQ community.


Obinna is not the only celeb who has fallen prey to Andrew Kibe, just a few days ago the content creator descended on Bahati after he went on camera crying after being told to forfeit his ambitions for being the Mathare member of parliament.


Kibe has been reacting to different events and conversations regarding people in the entertainment industry. He has branded himself as a fighter for the boy child, in the quest to restore masculinity among men, especially his followers.