Popular socialite Amber Ray is always hogging headlines for many things, with controversy topping the list.
This time we are not sure whether to be shocked or concerned after her ex boyfriend Kabba has once again thrown her under the bus.
Read also: From A Broke Hustler To A Millionaire- Amber Ray Reveals
Just recently, the athlete took to his Instagram stories in what seems to be a subliminal message directed towards Amber Ray.
It all started out when he decided to give his followers some relationship advice saying that, "I don't know who needs to hear this but you cannot turn a h*e into a housewife."
But what followed after is what had us all the more interested. This is after he wrote saying that he is a freeman like Mandela and that he is grateful to God that the 'Juju' did not stay long on him.



Read also: Amber Ray's Ex Finally Speaks On Their Breakup
Now those of you who may not already know, time and time again, Amber Ray has always had to respond to claims that she uses witchcraft.
In fact, it was not that long ago when a viral photo was leaked online, that showed Amber Ray seated on the floor with two dead chickens on her lap.
Seeing as to how damning the photo was, Amber Ray opened up and said that she was not ready to talk about the happenings of that day and that she would tell the full story after she had completely healed.
Read also: Amber Ray Opens Up On Why She Only Dates Wababaz
The question of whether she uses witchcraft also came up just the other day while the socialite was in an interview with Mpasho, during which she herself revealed saying that she has never had the need to use witchcraft just so she could keep a man.
But if her ex-boyfriend's revelation is anything to go by, one can almost assume that Kabba is admitting to the fact that the mother of one did in fact use Juju on him.
Surely that cannot just be pure coincidence right?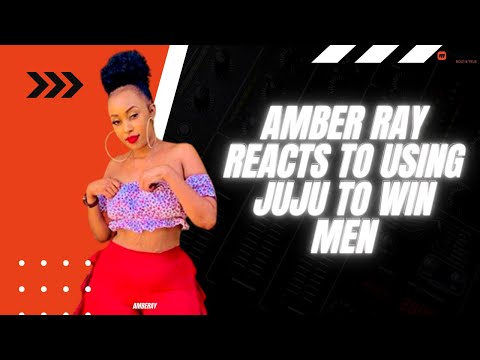 Read also: Amber Ray Speaks On Using Witchcraft To Secure A Man
This comes barely a few days after Amber Ray revealed that she was in a toxic relationship with her baby daddy.
The known identity of her baby daddy is not exactly known as Amber Ray has been clear in the past that she does not intend to introduce him to the world, maintaining that that was up to him and their son.
Read also: Amber Ray Celebrates Her Baby Daddy
Speaking to Kiss FM radio presenter Oga Obinna, the socialite revealed that their relationship was all good up until she got pregnant with her son.
It was then that her baby daddy started getting violent and aggressive with her to the point of endangering both her life and that of their son.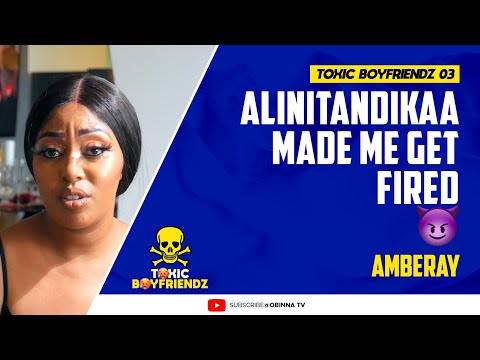 Read next: Amber Ray Opens Up On Her Toxic Relationship With Her Baby Daddy