Socialite and drama queen Amber Ray
is always hogging headlines for all the wrong reasons. Just recently a viral video shared by tea master Edgar Obare of a drunk Amber Ray embarrassing herself was making rounds on social media making things even worse for her.
But even as all this was going on, it seems Amber Ray was only focusing on her new found music career that she officially launched during a press conference not too long ago.
And while her love life has always been of keen interest to the public, it seems the viral video has only made the public even more curious to find out more about her romantic ventures and her relationship with her baby daddy.
In a recent interview with Mpasho, the socialite has decided to address the drama that surrounds her life. The artist admitted saying that while many always seem to refer to her as a drama queen, the truth of the matter is that drama always seems to follow her.
Amber Ray also responded to come clean about allegations that she may have undergone body transformation saying that she has never gone under the knife and that even her skin color has not been altered in any way.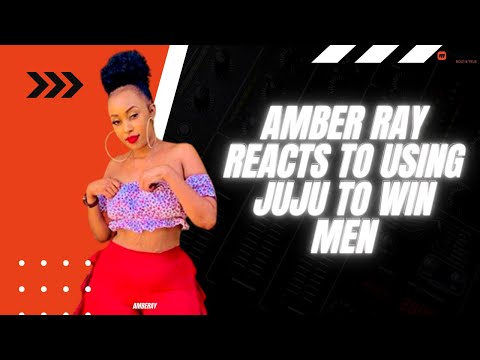 On the matter about her baby daddy, Amber Ray mentioned saying that she was not intending to introduce her baby daddy to the world anytime soon, and that when both father and son are ready to formally introduce themselves to the world, that will be purely their own decision.
The interview finally became interesting when the artist was asked to address claims that she practices witchcraft.
If you can recall, it was not that long ago when a photo of Amber Ray holding what seemed to be two chickens on her lap went viral on social media with word on the street being that she was seeing a witch doctor.
In the past, Amber Ray has been quite reserved about this rumor saying that she was only going to explain herself once the time was right and when she had healed from what was happening in her life at that particular time.
This time her response was no different either. An emotional Amber Ray responded saying,
"I don't need to use witchcraft to get anything in my life, That is a very personal and deep story for me and one day I'll share with people. I just want to stop being emotional about it and then one day I'll really address it. I don't need to go to any mganga to get a man…"