Diamond Platnumz favourite child, Tiffah Dangote celebrated her birthday this past weekend and trust that it was lit!
Did you expect things to turn out any differently? Afterall, she is the daughter of two of East Africa's hottest stars, Mondi and Zari.
Tiffah Dangote's birthday was a lavish affair with all the pomp that a little girl would want to feel like a princess for the day.
It should also be noted that it was also Zari's eldest son's 18th birthday and his mother celebrated him.
But we are going to focus on Princess Tiffah. She was turning 6-years-old and she had a better birthday than I ever have.
It is also noteworthy that
Diamond Platnumz did not celebrate nor wish his other son by Hamisa Mobetto, Dylan, a happy birthday
until much later in the night and it came off as an afterthought.
And it is sad because it has become abundantly clear that to Diamond Platnumz, his son, Abdul Naseeb Jnr is a mere afterthought because he has issues with
the child's mother Hamisa Mobetto
.
Also read:
Diamond Platnumz Making Love (Video)
And the drama began back when he was still with Zari Hassan and he was cheating on her with Hamisa Mobetto.
To be fair, Ms Mobetto completely disrespected Zari by blasting their affair everyone like she was rubbing her face in the affair.
Then Diamond's mother got involved and completely destroyed the budding relationship.
You see, she was a staunch Zari supporter and wanted her son and the Ugandan socialite to get married and start a family.
According to reports, Mama Dangote completely mistreated Hamisa Mobetto was pregnant by the time.
It got to the point where Hamisa Mobetto eventually released a song chronicling the mistreatment she suffered and you can watch that song below: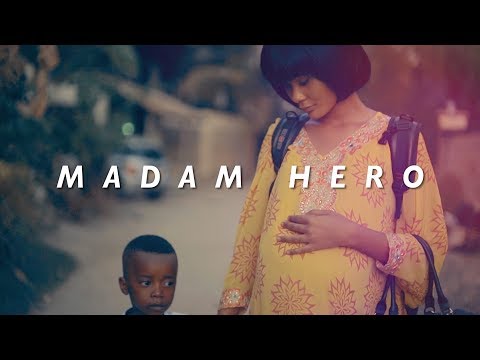 But back to happier times and topics; let us get right back to Tiffah Dangote's party which had a pink theme.
And her mother, Zari was right by her side to stand in celebration as was her brother, Nilan.
The decorations included hundred of balloon arrangements that were white, red and orange.
She was clad in a flowing dress and even had on a tiara and at some point was flanked by her classmates who sang her happy birthday.
Her father, Diamond Platnumz was nowhere in sight but this comes as no surprise because he is one of the most highly sought after performers.
Check out the videos of how the birthday celebration went down below: